Design and being a designer in the Food and Beverage sector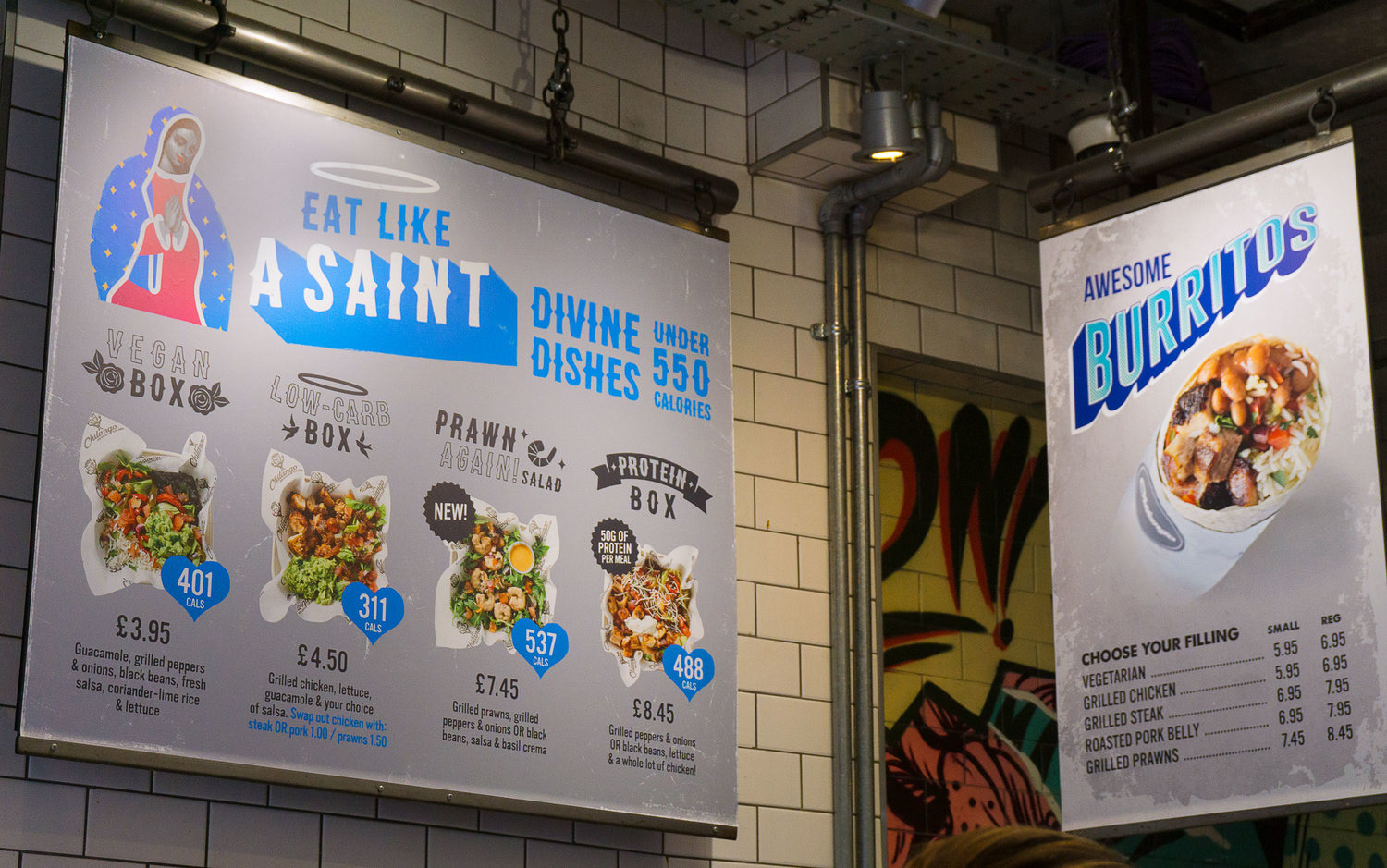 (Rebecca Duncan, N/A) - Professional Project
The Food and Beverage industry has always needed creative marketing to drive it, it has made certain products iconic such as the Coca Cola bottle and the golden arches of McDonald's. In this era, the driving force for food and beverage marketing is bigger, bolder and better, with more avenues to connect to customers, through digital, print and cinematography. Consumer needs and trends are always evolving, their wants are forever changing. Yesterday they wanted the fattest burger and today they want it vegan; marketing is the vehicle to prove to consumers that industries are listening. This blog will showcase my enthusiasm for working in the food and beverage industry, where I will be delving into a contextual background of the sector, I will also draw on my conversations with players from the food and beverage industry, sharing the directions within the sector, the pressures, what agencies are looking for in a junior designer amongst other things.
The food and beverage industry is one of the biggest, from restaurants to fast food to alcohol to cupcakes, this industry grows approximately 5% a year. In order for companies to stand out they need to have inspiring strategies with 

remarkable design

. Marketers no longer need to convince consumers they need to buy products as the industry is the largest manufacturing in Europe. Their role is to convince consumers why their products are better over their competitors.​​​​​​​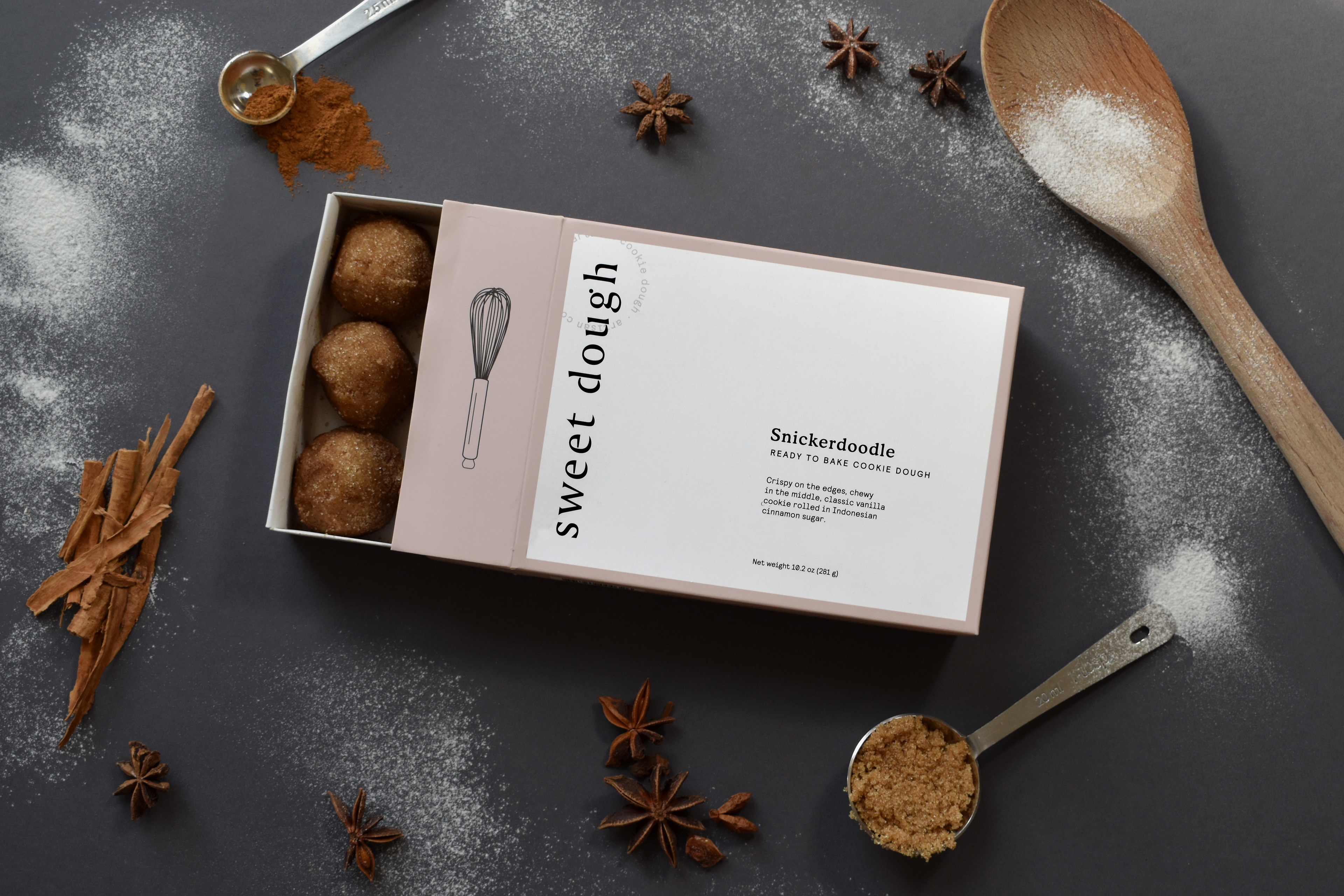 (Studio HMVD, N/A) - Professional Project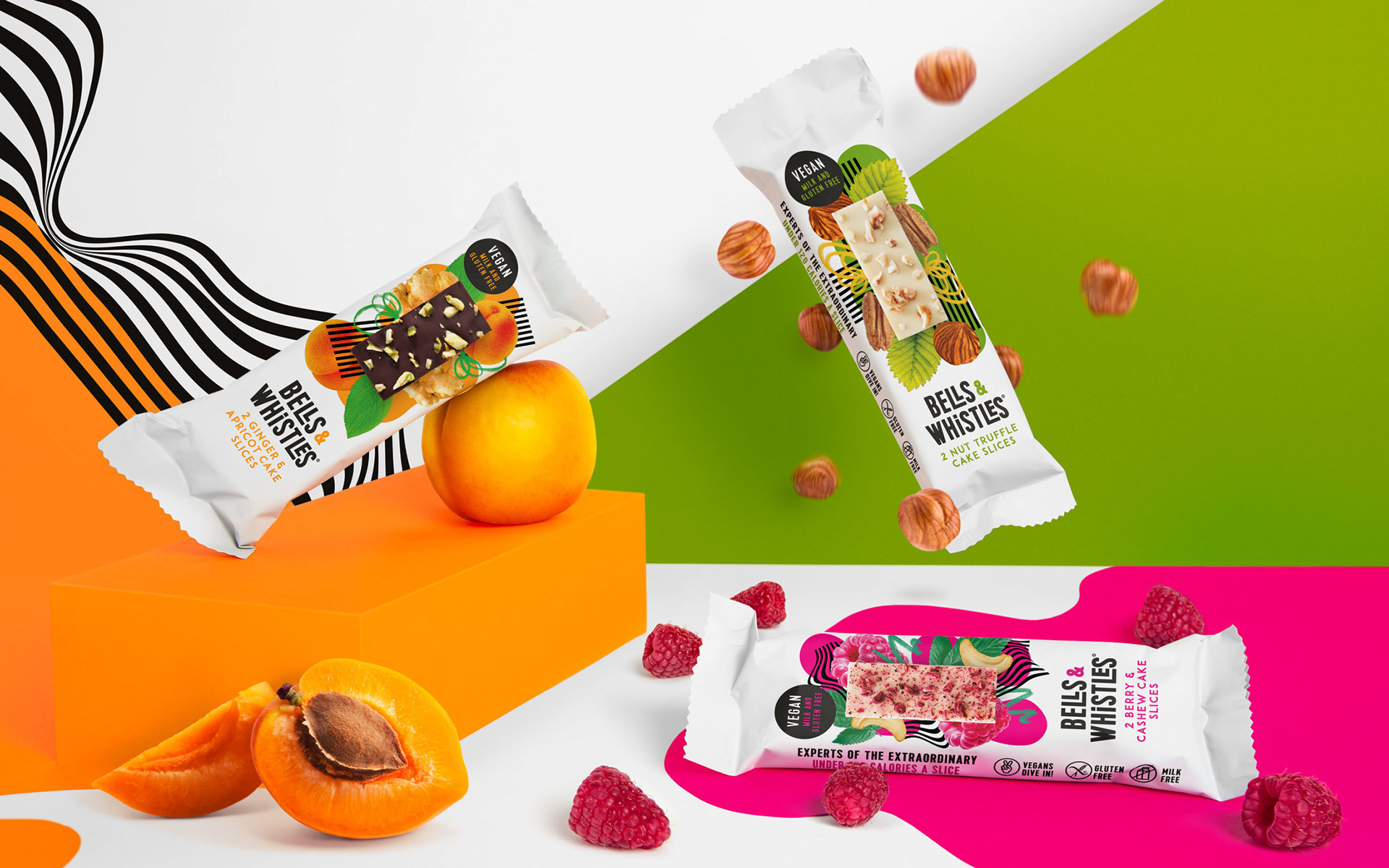 (Robot Food, 2019) - Professional Project
When it comes to design in the industry, there isn't just one path to follow. There is a vast number of avenues to work in, it's not just about producing a menu for a restaurant but creating an experience. Rebecca gave insight on the various pathways to work in. Rebecca has worked within a number of avenues in the design space, within her time as a studio designer and an in-house designer. As a studio designer her tasks were varied, working with type setting for menus in different languages to producing animations and newsletter emails. When she worked as an in-house designer, in a small marketing team, she was exposed to all areas of restaurant marketing needs they required on a day to day basis. One of her projects involved designing campaign identities which were rolled across social media, menus, shop windows and tray liners etc, she got involved with other assorted things that the restaurant required on a day to day basis. 

​​​​​​​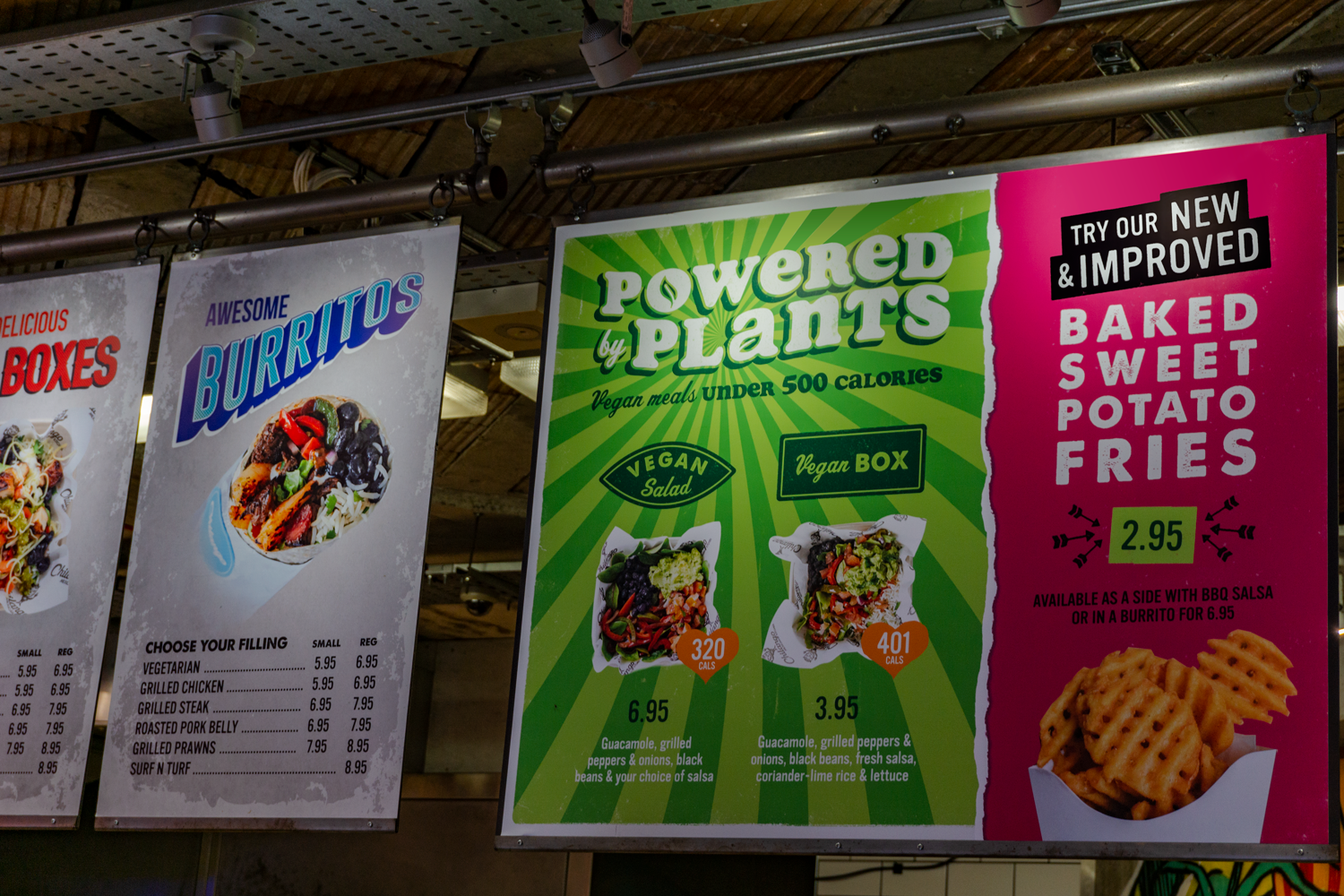 (Rebecca Duncan, N/A) - Professional Project
'None of these experiences were the same, and there are so many directions you can go in within the sector'
- Rebecca Duncan 
The design element of the sector appears to be split between large agencies and smaller ones. The 'large marketing agencies' create branding and images for huge advertising. Which handle clients of all sizes ranging from multinationals to small and medium-sized enterprises. Their tasks may vary from small digital projects to large billboard campaigns. Then smaller 'boutique' agencies range in size, which conventionally have less than 50 employees, some employed there may have experience 

of

 

working for larger agencies. These businesses are usually based in single offices or the whole team 

works

 

remotely, their clients vary in size, however agencies at this scale may not have the same capacity to accommodate global campaigns.

 Their work may vary from point of sales (menus) to in-store visuals. At the end of the day both areas create outstanding designs, but it just depends on what environment you prefer to work in. I would prefer to work in a smaller agency where there are more opportunities for personal growth as the company develop.​​​​​​​
It's not easy to produce quality work in design, there are a vast amount of pressures in the food and beverage design industry. The Design Director expanded on this, 'new engaging and relevant work is needed to be created to align the clients and consumers needs'. Rebecca informed me that the industry is fast paced, you maybe allocated to multiple projects at a time, which means that you need to be flexible in work and hold a lot of information. It's a good idea to keep up with the latest trends and have an open-minded approach when it comes to work. Studio HMVD explained that a lot of niche food brands don't have a large budget. So, you may have to get more creative and think outside the box.
I have selected two companies Innocent Drinks and 'This', who have taken unique perspectives on design. Innocent Drinks are known for driving personality into their marketing campaigns, and 'Bolt From The Blue' is an example. In April 2019, this campaign was launched for their new green smoothie being blue. Twitter was in uproar as it was marketed as blue, but to the eye it was green, however Innocent had anticipated this. They made a point in their original advert of specifically stating that the drink was blue. Innocent Drink replied to a number of posts by audience members who insisted that the new green smoothie wasn't blue, it received a lot of acknowledgment with thousands of likes and retweets which made the launch a success. Innocent utilised the notion 'that all publicity is good publicity'. As Innocent had cleverly used their brand personality to gain engagement from their audiences. ​​​​​​​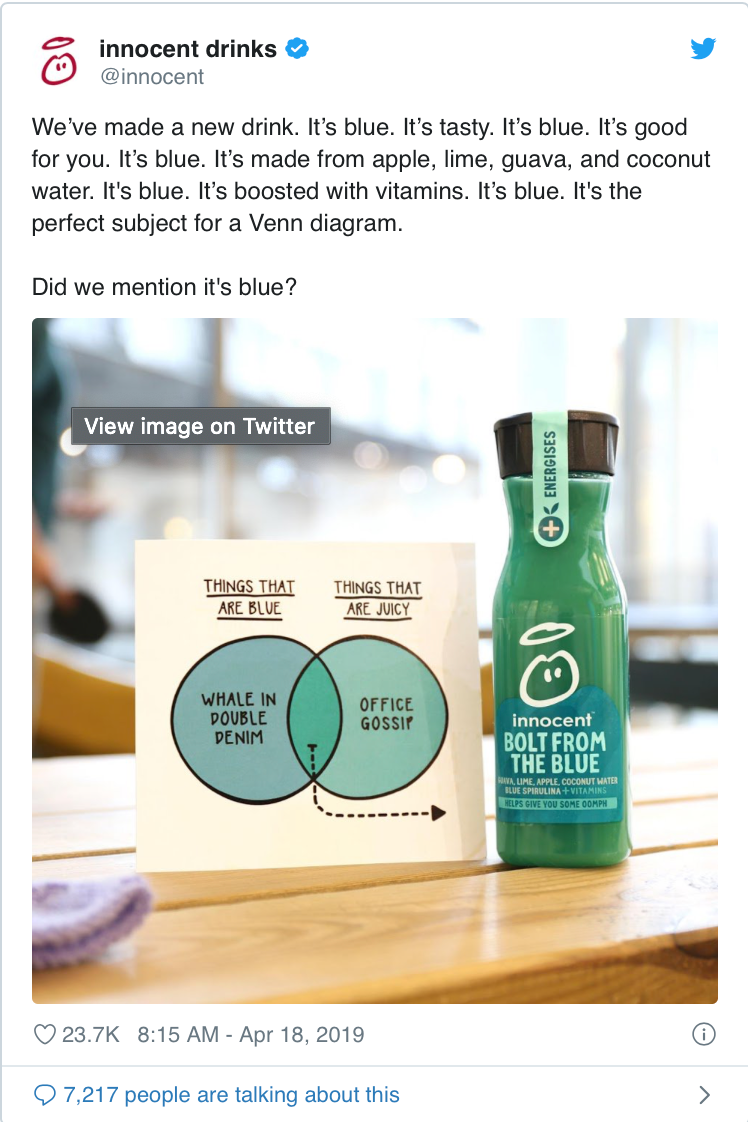 Another example of effective design in the industry is from the brand 'This'. The design company Johnson Banks in 2018, created packaging, a name and a visual identity for 'This', which broke conventions of the usual green approach for vegetarianism. The target audience for this launch was for a flexitarian market, the demographic who wanted to reduce their consumption of meat rather than putting an end to eating it. The new line included products that looked and tasted like meat but were actually pea and soy-based protein. The design involved humorous straplines, bold typography which used across all touch points in different weights and sizes, food photos which produced a lighter tone to the flexitarian brands, this made the campaign memorable by showcasing a change of diet instead of a healthy eating ploy. In place of the letter 'I' in 'This', images of chicken and other meats were used to represent various products within the range. Another forward-thinking idea is that the packaging for this product has used 90% less plastic than the usual retail food cases. This is a benefit as it eco-friendly and sustainable.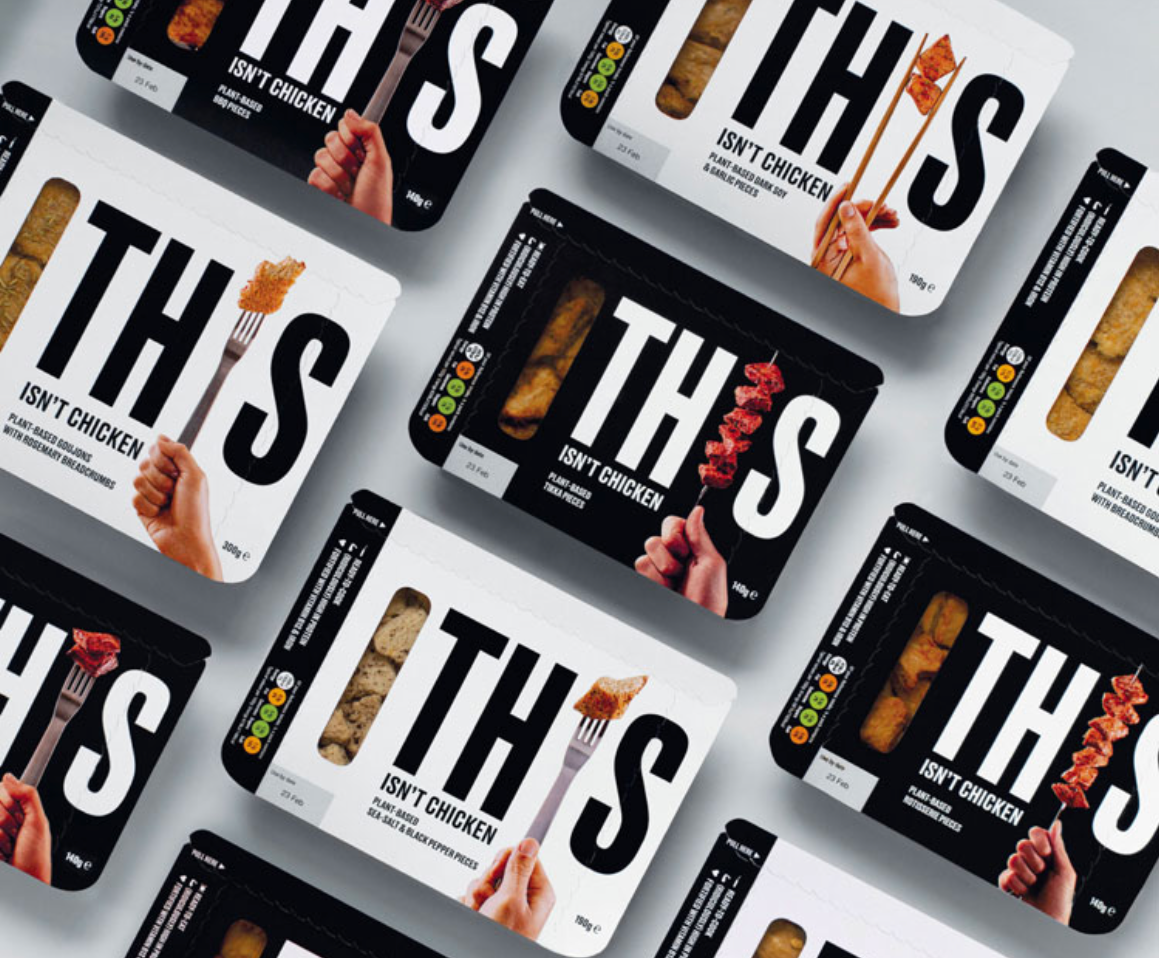 Within any industry understanding the evolution of trends is important, one minute it is hot the next minute it's not. This means that packaging design plays an important part as much as the product itself. As we know trends are sometimes consumer led, so what concerns the consumer should concern the designer. Consideration needs to be placed on the experience the customer receives, how it fits in with our lifestyle and identity. Though design can lead to different creative pathways and design can be seen everywhere, one thing which is considered to the industry is single used waste. This is one trend which doesn't seem to go away. There are two ways that trends can be explored, through what it is made of and the actual design of the packaging.​​​​​​​
According to the website Bizongo these are a few of the food packaging trends in 2020:
- Brands on Sustainability 
- Transparent and clear labelling 
- Vintage styled design

​​​​​​​​​​​​​​
99 designs noted that these are the Packaging design trends for 2020:
- Blurry colour splotches and blurred images 
- Ecologically aware packaging 
- Natural & earthy pastels 
- New constructive forms for traditional products 
- Holographic effects on black background 
- Packaging that tells a story 

​​​​​​​
Three particular trends noted above are Emotional Engagement, Personalisation and Packaging that tells a story, they are important because they're vital elements in such a competitive market. With regards to Emotional Engagement, consumers desire more than just a product, they want to be a part of a story. Studies show that people are more impacted by emotions than information when making decisions based on brand. This emotional content is seen to be a trend in social media and advertising with positive sentiments in mind. It can also reflect a brands vision and philosophy. 
Lastly the trend 'Packaging that tells a story', which particularly are more important for online products, as ecommerce products don't have first-hand luxury of being touched and seen in real life. Brands need packaging which effectively gets across their brand story, to communicate their key messaging, to build better connections with their audience. There will be a continuous rise in subscription boxes which will help play a role in the story telling packaging trend, branded packaging is vital for subscription boxes, as the box is the only representation of the brand, as the contents are from other brands. These trends need to be taken into consideration to help brands gain a better connection with their consumer, especially in this current pandemic, online will be one of the main sources of marketing. ​​​​​​​
It's good to look into the future, to understand where the industry is going. In a developing world news is constantly changing, design has to adapt to today's and tomorrow's environment. As for the current climate Studio HMVD had ideas of cheaper food that is more ecologically sustainable for the planet and a change in the status quo for example promoting products with a different agenda (Healthy cereals). Rebecca added the importance of a rise in companies doing good for the food and beverage industry, like Impossible Foods. They built their company in response to climate change, to remove the need for animal agriculture, greenhouse gases which drive global warming and environmentally destructive human activity. Their aim is to find alternative ingredients to recreate the appearance of animal products with plants . She made another point on the rise of consumer concerns and people being choosey about where their food comes from. The Restaurant group plc, has already taken this plan in action, they work with their suppliers and farmers, in order to provide guidance and emphasis on farm antibiotic use. They also use a responsible sourcing approach for their meat, ensuring animal welfare is taken place. ​​​​​​​
As this is the sector I want to work in, it was important to know how I can access it and get involved. With taking into consideration our current situation the global pandemic and lockdown, we don't know what tomorrow will bring, for hiring new junior designers in any industry at the moment. Studio HMVD and the Design Director at Robot Food gave their practical advice for a graduate joining the industry. In a usual situation without the current global crisis, Studio HMVD stated that, 'you can build connections and find freelance projects online, it is a good idea to keep up to date with the latest trends and look at good examples of work to broaden your knowledge in design'.
In this current pandemic the Design Director stated design agencies are all in the same boat, about knowing what will happen next. 
"The best thing you can do right now is to work on your craft, to put your work and yourself out there, to get a website, contact your favourite agencies, to gain feedback on your work and to continuously edit your portfolio. Fill it full of the sort of work you want to do and you'll find the right fit". 
​​​​​​​
What do you need to excel within the industry?
Rebecca and the Design Director at Robot Food share their insights on this. Below is a list of suggestions Rebecca provided on what agencies are looking.
- Practice briefs to build your portfolio 
- Effectively come up with concepts with given research to back them up
- Some skills in animation on any program 
- Go beyond and push work further
- Some knowledge in web design 
 -Need to be willing to learn
- Some understanding of marketing 
 -Knowledge on consumers (whether they buy basics, mid-range etc)

​​​​​​​
The Design Director at Robot Food explained his advice for a junior designer, "If we're looking at a pdf folio or website, I'm looking for great ideas. Execution can be learnt or taught, but great ideas are what sets the best work apart. In person, we're trying to get a sense of someone's personality, would they get on with the team.
To have an ability to talk through their work, a sense of passion for their work and what they do, or a spark that could bring something different to the team".

​​​​​​​
Within design, it's good to understand your strengths and weaknesses, in order to know how to further progress your skills to succeed. Whilst in university I had a brief presented by D&AD, which was directly linked to the food and beverage industry; I produced a copy led campaign in response to incorporate YULA energy drink into their lifestyle. The design style is colourful, minimalistic and playful, bringing a sense of joy to the campaign, the drawings were digitally drawn of the spirit animals, alongside positive questions and statements with a brush scripted style, to get people involved in the campaign. 
The three examples of copy I produced were, posters, social media and an app design, I effectively came up with a number of concepts with research to back them up to create my solutions.
Even though I don't have much food and beverage work in my portfolio, I will continue to look for practice briefs and freelance work to gain a stronger portfolio. Whilst completing the project, I had a number of concepts for the campaign, but I took too long deciding what would work. 
For my next project I want to present myself as more decisive and quicker at making decisions to produce my work. 

​​​​​​​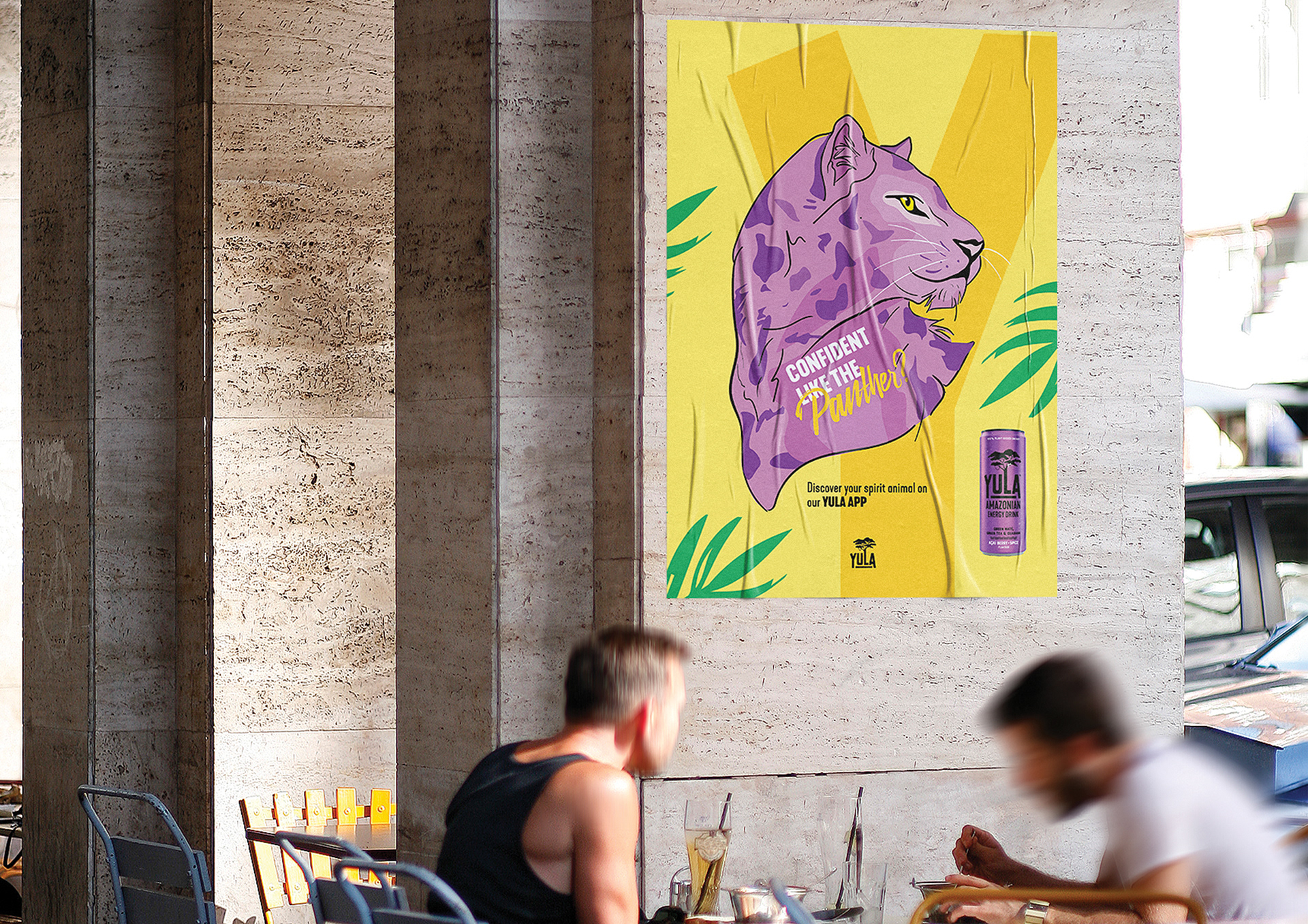 To summarise the blog, the food and beverage design industry will always be current, the sector is ever changing, this month's trend will go out of fashion next month. In order for brands to gain a better relationship with their consumers they need to meet their needs and get involved with their lifestyle. There are a lot of young designers out there who will be competing for the same jobs, in order to excel in this industry, I need to push my work further, to make connections within the industry and look for work within it, to focus on my craft and what I do well. 
I believe there is a place for me within the food and beverage industry and I will accomplish this goal, despite it being a competitive market, I know this is achievable.
Many thanks to Studio HMVD, The Design Director at Robot Food and designer Rebecca Duncan, for sharing their knowledge and experiences.