The brief was to redesign an article from the 2000 to 2001 issue of Eye Magazine, to update it for the present day and bring it to life through Augmented Reality. The chosen article was 'Day-Glow Mind Blow', which had themes of psychedelia and inner/outer state of mind, which was emphasised by an explosion of colour and psychedelic posters which reflected the visuals of the counterculture of Britain. The modern double page spreads (DPS) are experimental, interpreting the language within the article. Each DPS has a different style to them, but they are all connected by the borders, the liquid illustrations and the psychedelic rippled copy, which corresponds to the ideas of being free flowing and a warped reality.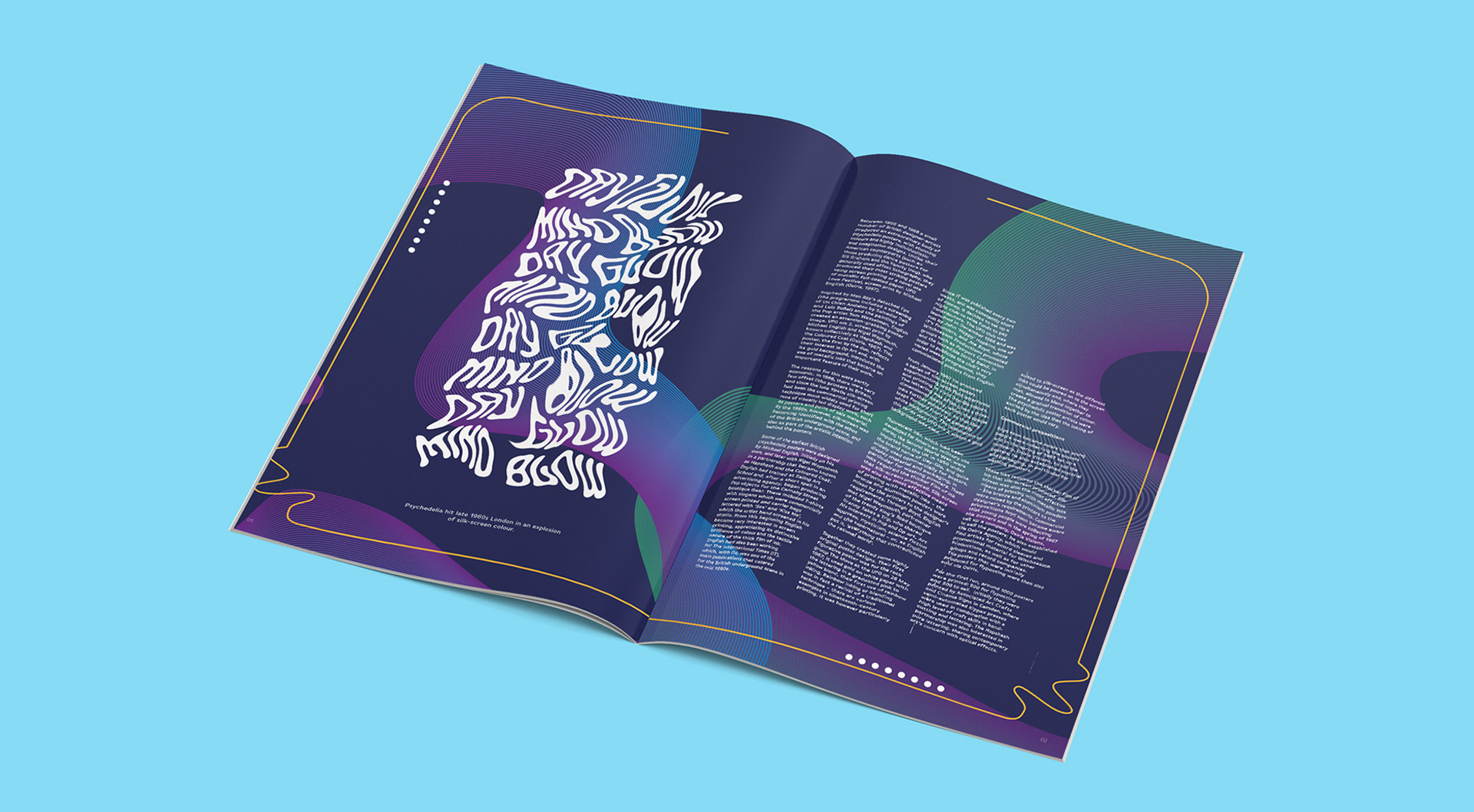 This spread is a modern take on the article, discussing the introduction. It features ripples within the design to correspond with the ideas of warped reality.
Within this double spread the copy discusses an inner and outer state of mind, this is reflected within the design with the wavy lines flowing back and forth.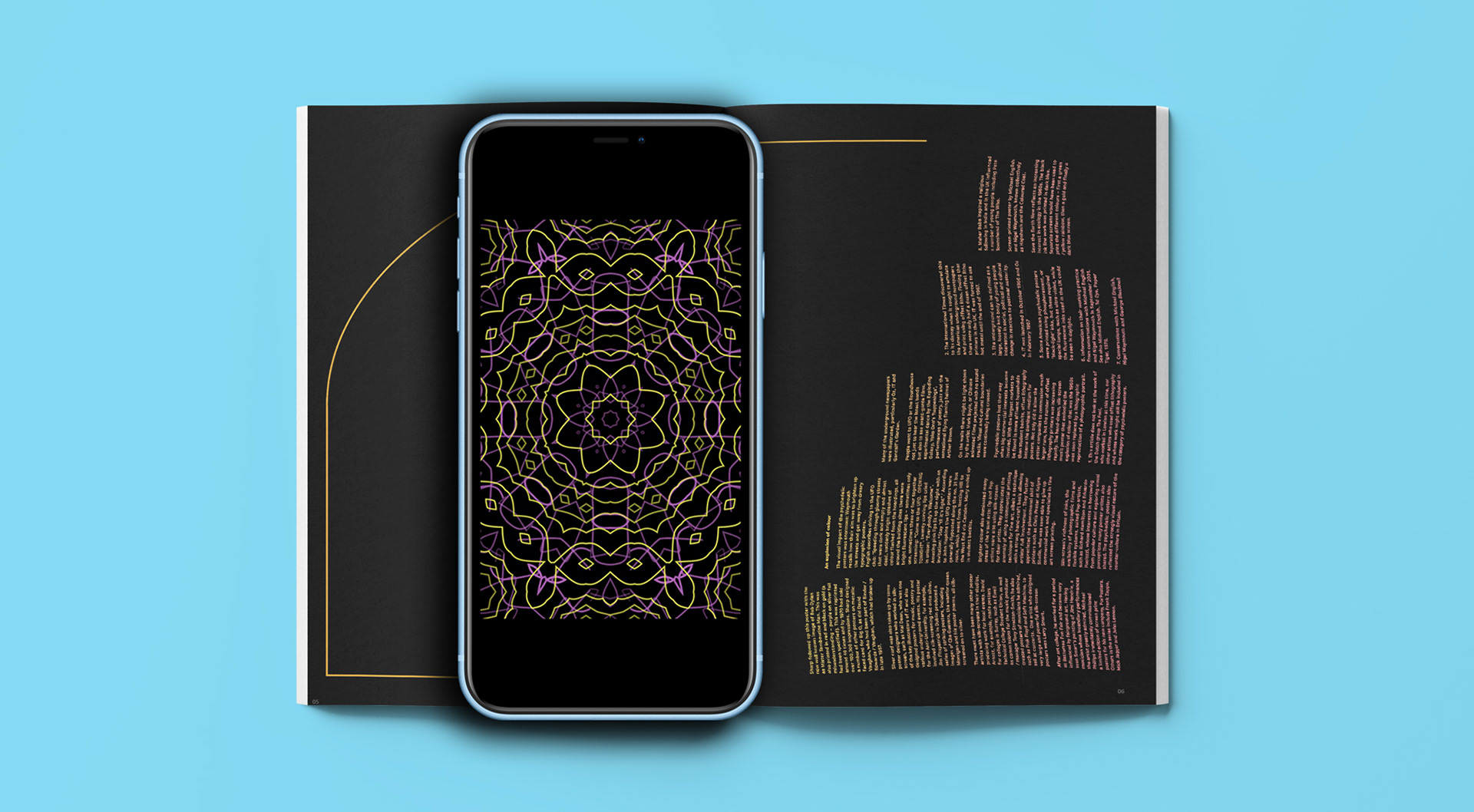 The final double page spread of the article, bringing up to the 21st century, the AR layer would showcase the new psychedelic design, with examples of grime art and abstract psychedelia.